Starting out, our biggest limitation was what we were previously using–Stripe Connect. We kept running into roadblock after roadblock. Initially, it was fine, as we were just using it for basic use cases, but once we needed more flexibility, that's when we were banging our heads against the wall.

Since integrating with Dots, we've been able to increase our signup rates exponentially. More specifically, Dots integration has increased our creator signup conversion rate by 31% for a few reasons. Being able to onboard users after their first payment was just game changing for us. Before with Stripe, we had to pretty much ask for everything under the sun from a creator, before they even had any trust or value brought to them by us. Being able to move that flow to after we provided value to gain trust has skyrocketed the growth on our creator side. So that's been awesome.



Clayton Rannard, Co-founder of Collabstr
Collabstr is a marketplace connecting over 25,000 brands and 100,000 creators. In just 2022, they've paid out 7-figures to creators and have been featured on Forbes as an industry leader in social media marketing. For brands, Collabstr is the place to find and hire vetted creators and influencers around the globe, across 40 different niche categories. For influencers, Collabstr is where they sell, manage, and receive payments for their brand deals on Instagram, Tik Tok, and YouTube. Since launching, Collabstr has provided brands and creators with a seamless workflow for facilitating brand deals from start to finish by partnering with Dots to pay out creators. It was a game changer on both the creator and technical side for the rapidly growing creator marketplace, helping Collabstr meet creators where they were with instant Venmo or CashApp payments and allowing Collabstr to streamline their marketplace flows by separating pay-in and payout.
💡
Collabstr's Favorite Features:
- Simple, intuitive user interface for creators
- Automatically established flow for selected payout for each user
- Dots ability to support 100+ countries and currencies
- Staggered onboarding, no sensitive information required for payouts upfront
- Venmo, PayPal, and Cash App for payout options
I really liked the simplicity of Dots' user interface and user experience. We found that payment processing and payouts became so convoluted with other companies. Being able to collect what you need from creators in a simple manner where it makes sense on their end is great. After migrating to Dots, for every order going forward, we used Payment Links. Users would claim their payouts through Dots from the link they get on their phone, and then from there, the flow is set up for that user. For future payments, they receive money in the default payment method that they chose the first time.



Clayton Rannard, Co-founder of Collabstr
Building Trust, Saving Time
One of the biggest challenges Collabstr was facing prior to Dots was in the onboarding process where creators were asked to give out sensitive information upfront before gaining any value from Collabstr. But now, with Dots' staggered onboarding process, creators are able to first develop a sense of trust with Collabstr and only provide sensitive information once they reach a threshold amount to comply with 1099 tax requirements. In addition to staggered onboarding, another one of Collabstr's favorite features is the simple, intuitive user interface for creators. Once their brand collaborations were complete and content was delivered to the brand, the creator would simply receive a payment link through SMS. From there, they would see a lean interface with various payout options, from Venmo and CashApp to instant bank transfer. And once a creator is paid out for the first time, the payout method is automatically chosen the next time they get paid out.
I think down the road, it's going to pay even more dividends. Our support requests have gone down a lot already. Most people don't want to give out their banking info, even if it's just their checking and routing number, especially before any value or trust has been gained. We had so many people contacting us saying "Why do you need my SSN? Why do you need my banking info? Why do you need all this upfront? Who are you guys?" So even just from that standpoint that's cleared up. Also, the ease of Payment Links where they can go in and manage their Dots account has definitely helped cut down on support needed from our team.



Clayton Rannard, Co-founder of Collabstr
Catering To A Young, Global Demographic
As Collabstr's main demographic is a dynamic group of 20-30 year old female creators, being able to offer flexible, global support in payouts was crucial. Dots helped Collabstr expand internationally overnight by supporting over 100 more countries than before. Dots also allowed Collabstr to provide over 5 different payout options including PayPal and Venmo, which previously weren't supported and are now the most used payout methods by Collabstr creators.
Before Dots, we were only supporting 45 countries for creators, but now that's jumped to over 150. Being able to support 100 more countries helped us expand globally. Also, being able to increase the amount of payout options through Dots allowed us to support the workflow of these creators where Cash App and Venmo are most familiar. Before we were limited just to bank transfers.



Clayton Rannard, Co-founder of Collabstr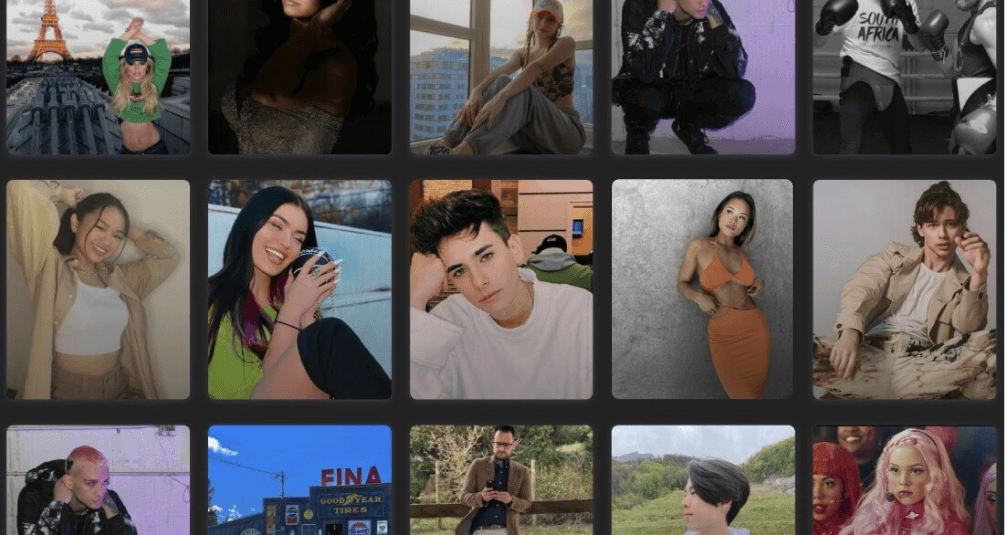 Seamless Transition On Both Sides
Once Collabstr was ready to make the long-awaited switchover from Stripe Connect to Dots, they wanted to make sure the transition was as seamless as possible for creators. Dots allowed for staggered onboarding which didn't require creators to give sensitive information before receiving payouts below $600. This simple onboarding was a great incentive for creators to switchover. Once they were paid out via Dots for the first time, the payout flow to their payment method of choice was set up automatically for future payments. Moving the onboarding flow after payment is set was a game changer that played a big role in the 31% increase in conversion rates for new creators.
On the technical side, the Collabstr team was able to go live with Dots within an hour after the code was set up. They made a seamless switchover from Stripe Connect and now was able to automatically start each creator payment with a payout link that gave creators the flexibility to choose which rail they wanted to be paid with.
Within an hour of setup, we were live. One thing that was important for us was making it seamless for the creators. Moving that onboarding flow to after a payment has been sent was a game changer. All in all, it was a seamless transition. It was great.



Clayton Rannard, Co-founder of Collabstr