Before Dots, we used a combination of different services – ACH transfers, a lot of Venmo and Cash App. Cash App was important for us, because we're trying to meet our contractors, delivery drivers, where they are and Cash App is the method of payment that many of them are used to. Transaction fees, in that case, were not insignificant with 3% per transaction at a minimum and it required a lot of time and energy to manually manage payments, largely on phones by relying on one or two different people, making the process tedious and time-consuming. I had to dedicate at least three to 6 hours a week just to process the day to day payments to drivers. After implementing Dots, it's a 1 hour a week thing. Dots for us has been phenomenal.



Daniel Willson, Table22 Director of Logistics Operations and Strategy
Table22 works with independent restaurant owners all around the U.S. to help launch their own subscriptions. With hundreds of food and beverage partners in cities like San Francisco, Los Angeles, and Washington, DC. Table22 provides a full suite of subscription software and operations management for food businesses, giving local restaurants a stable way to grow beyond dine-in experiences. A large part of Table22's operations relies on delivery drivers who work day and night to ensure thousands of monthly deliveries with a 99% success rate. But with drivers relying on various different payout methods such as Venmo and Cash App, managing payments through mobile apps was onerous and time-consuming. So, Table22 decided to work with Dots to create a seamless and exceptional payout experience for both the Table22 team and their contracted drivers, the heart of their business.
💡
Table22's Favorite Features:
- Simple onboarding process within seconds using Payment Links
- Auto-filled recipient information that allows the team to send payments to contractors in seconds
- Automated 1099s and Quickbooks integration
It's been received really well on the contractor side, which has been great. We were able to say "here's the link, and you just have to fill it out once and every week you get paid the same way that you're used to and it's going to be more reliable than when we did it manually." And on our side, being able to manage Venmo and Cash App payments from a web browser and for Dots to remember most of the information so we can simply put the amount of money, who it's going to, and hit a button has been remarkably simple and super helpful. On the accounting side as well, not having to categorize transactions coming in from three to four different places has been an enormous time saver.
Efficient Payment Flows
Table22 was able to make a smooth and seamless transition to Dots and keep the experience the same for contractors, if not better. The biggest challenge for Table22 before Dots was simultaneously being able to offer their contractors the option to get paid however they wanted, while on the company's side, processing payouts in one place. Before Dots, Daniel's Table22 team had a time-consuming process of using spreadsheets, logging into Venmo or Cash App on their phones, and processing each payment manually. Now with Dots, Table22 can create and send simple Payout Links to their contractors within seconds, reducing the time they spent on payment processing from 6 hours to just around an hour per week.
It went from being many to many, to one to many, and in the best way possible. And so that simplification in flow is the biggest thing for us. We use the simple front end that Dots has developed for all payments right now. And then eventually, having the option to better integrate this into our systems through the Dots API is going to be really valuable for us to reduce time spent on payments to almost zero, which is really exciting.
Meeting Drivers Where They Are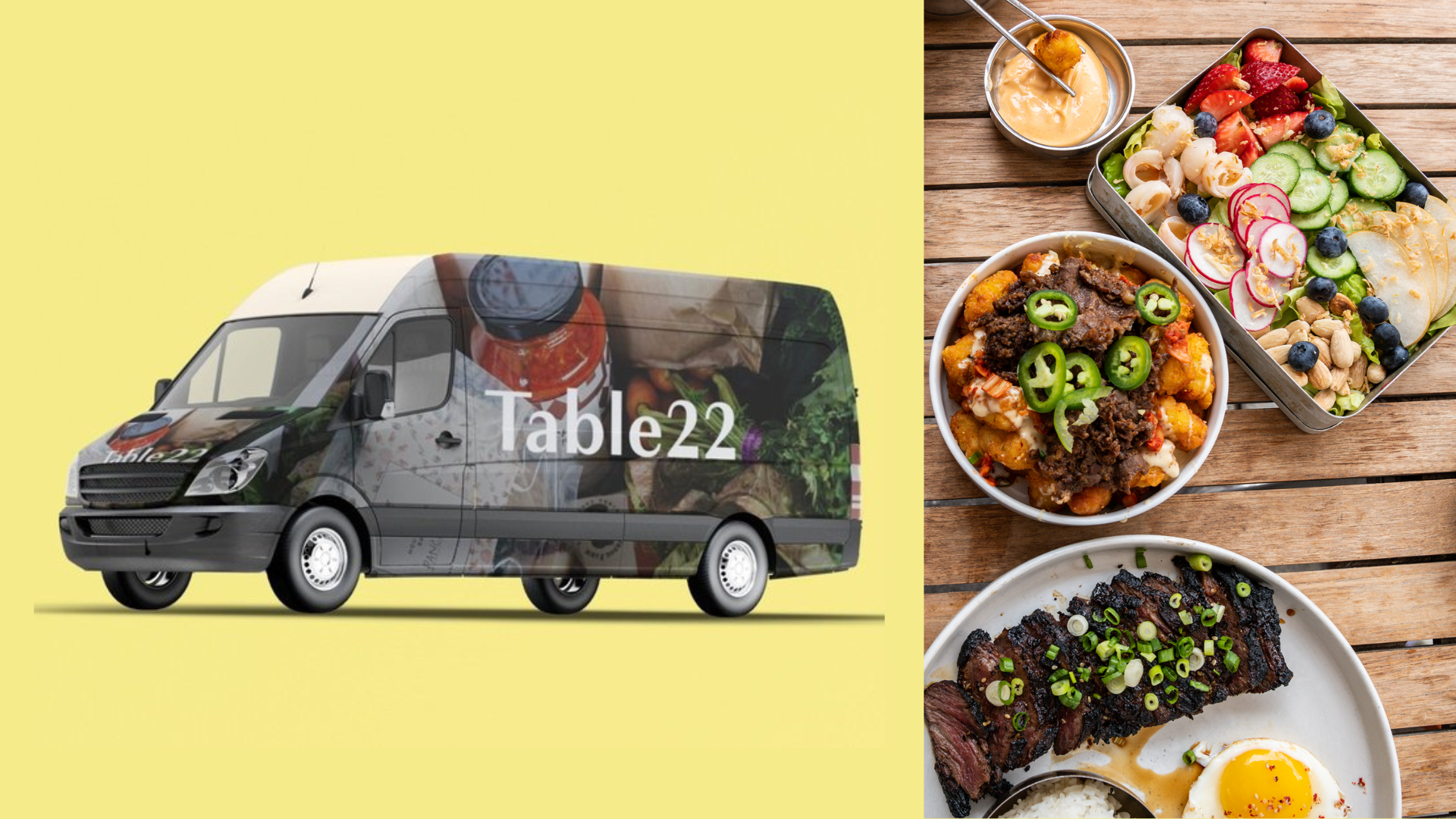 For a delivery-based company like Table22, meeting contractors where they are to keep retention rates high, is the utmost priority. Daniel's team understood the risk of introducing a new payment system that would disrupt the existing flow of payments to contractors. So before discovering Dots, Table22 put off transitioning from their manual process as it was more important for the company to retain their drivers and deal with the pain of using an existing system versus the risk of losing them. But with Dots' incredibly simple onboarding process for drivers that only requires their name and email below a specific threshold, the transition was seamless. Table22 is now able to pay their drivers nearly daily, pushing driver satisfaction and retention rates higher than ever before.
Because of the time saved with Dots, we're starting to move from paying our drivers twice a week to closer to every day since Dots makes payments such a trivial amount of time for us. My colleague uses Dots every day, so I know it's gone from multiple hours to around an hour in total per week. It's a dramatic reduction in time.